Posted at 03.May, 04:05h In
Fire Pits
By
Brent Williamson
-
0 Comments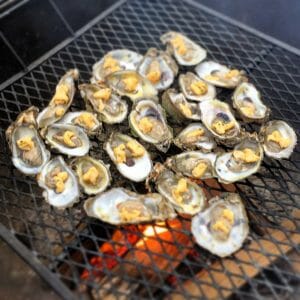 A fire pit makes the perfect addition to any patio, deck or backyard. It can be used for roasting marshmallows, telling campfire stories, producing warmth, cooking meals, or just creating a relaxing ambiance. But if you really want to reap the benefits of owning a fire pit, you should consider investing in the right accessories. There are dozens of different accessories available for fire pits, some of which include the following.
Snuffer
What in the world is a snuffer and why should you buy one? This convenient little accessory will allow you to put out your fire pit in just minutes. Instead of waiting an hour or longer for the flames to die, you can simply place the snuffer on top. Within ten minutes, the fire pit should be extinguished, giving you peace of mind knowing that a stray ember isn't going to escape and spark a fire. Snuffers are inexpensive and easy to use, making them well worth the minimal investment.
Outdoor Tabletops
In addition to a snuffer, you should also consider buying an outdoor tabletop. While fire pits can be used directly on the ground, it's easier and more convenient to use them at about waist-height. This eliminates the need for bending over, as you can access the fire pit in front of you. You can simply place your fire pit directly on the tabletop, using it like a traditional outdoor table. When choosing an outdoor tabletop for a fire pit, check to see what material is it made of and whether or not it's suitable for high heat.
Cooking Grate
Everyone should cook on their fire pit.  It's a great way for everyone to watch you cook and become part of the fun.  Rib eye, oysters, burgers, hotdogs, pizza, chicken, sausage etc.  Get a cooking grate, it's a great addition to your fire pit.
Marshmallow and Hotdog Forks
Another fun accessory that's perfect for fire pits is marshmallow and hotdog forks. Featuring a long, pronged fork, they can be used for cooking and roasting all kinds of foods, only two of which are marshmallows and hotdogs. And with Independence Day fast approaching, you'll probably be cooking plenty of hotdogs, so don't miss this accessory for your fire pit.
If you have any questions regarding  how an S&S Fire Pit can enhance your outdoor living space; We can help.  https://ssfirepits.com/contact/