Description
PLEASE VISIT OUR CONTACT PAGE FOR OUR CURRENT LEAD TIMES ON ALL ORDERS!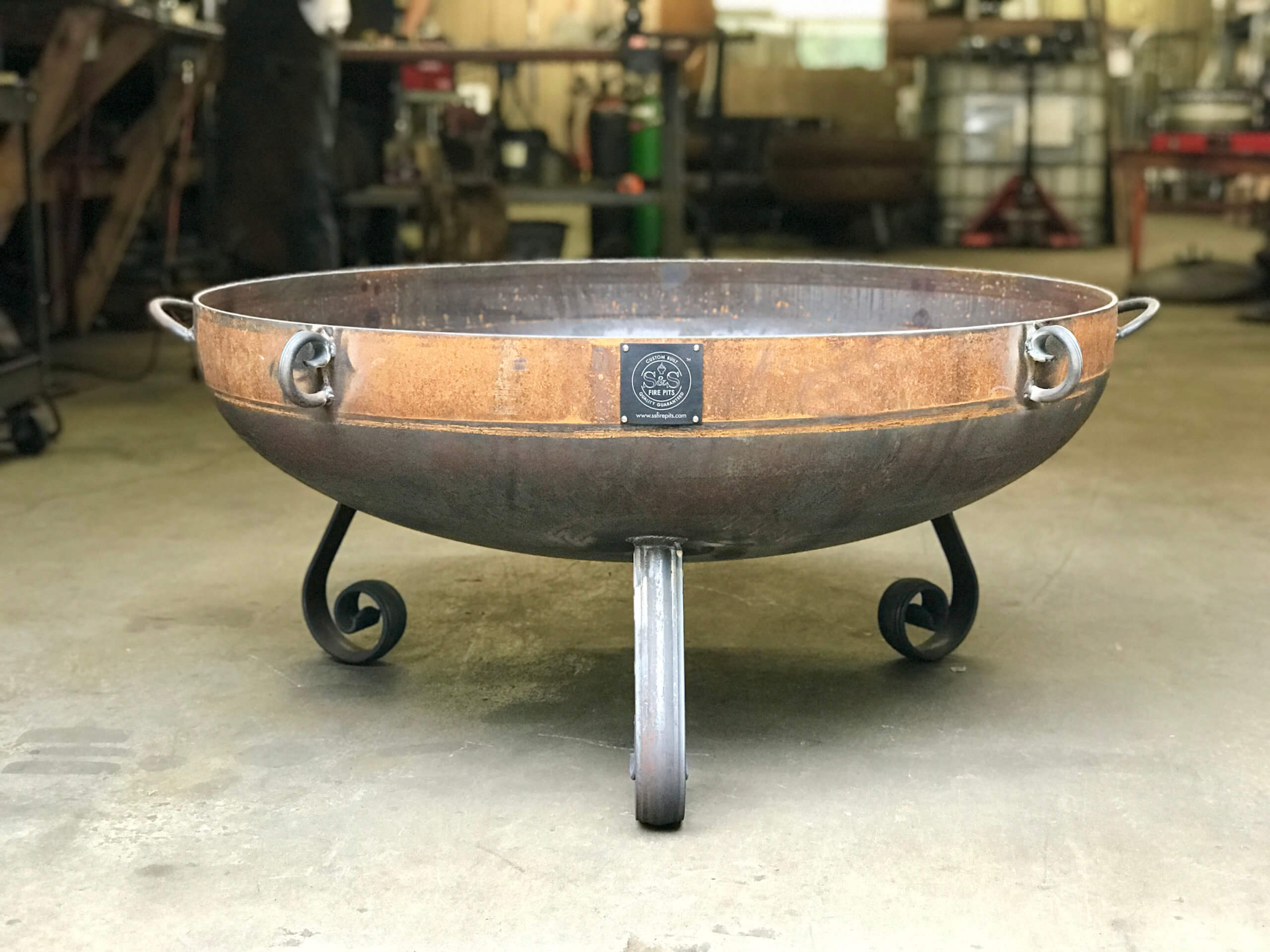 Actual Dimensions
105 lbs
36″ x 36″ x 19″ (approximate finished height)
11″ deep bowl
Fire pits ship on a 40lb pallet – We Generally ship out within 3-5 business days!
Make your visitors say "wow" when they see this 36-inch elliptical fire pit. They may not realize that it's entirely welded into one unit. The eyes are immediately drawn to the elaborate handles and legs.
They curl in just the right way to make the pit both functional and beautiful. You may hesitate to throw some firewood into the bowl, but this pit is durable enough to last through countless fires across several generations.
It stands about 19 inches above the ground, which makes it easy to use for cooking or warming the immediate area. Keep your included 46-inch fire poker nearby so that the flames are always at their peak heights.
S&S Fire Pits builds every pit at our Georgia facility. Let curiosity reign by visiting us during our workday. We'll show you how each creation becomes a work of art. This elliptical design blends into any decor as loved ones gather for laughter and good food.