Fire Pits
NOTE:
DURING THIS CHALLENGING TIME OF DEALING WITH COVID-19 WE ENCOURAGE YOU TO SUPPORT SMALL BUSINESSES IN ANY WAY YOU CAN.  HERE AT S&S FIRE PITS WE ARE COMMITTED TO COMING OUT ON TOP.  OUR ONLINE SHOP IS OPEN AND OUR SHIPPING PARTNERS HAVE ASSURED US THAT, AS OF NOW, SHIPPING BOTH FREIGHT AND GROUND ARE RUNNING ON A NORMAL SCHEDULE. LOCAL PICKUPS ARE STILL POSSIBLE.  YOU CAN PULL UP TO THE BACK OF OUR SHOP AND WE WILL LOAD YOU UP.  PLEASE BE SMART AND SAFE DURING THESE TOUGH TIMES AND WE WILL ALL GET THROUGH IT!.  THANK YOU FOR YOUR SUPPORT!
Yes.  We Ship To YOU. Just add any product to the shopping cart and you can view the cart to see all costs, including shipping to your location. If you have a commercial location to ship to please call for a commercial rate!
Everything is in stock and ready to ship unless otherwise noted.
Fire has as a way of bringing people together. It's warm, relaxing & fun!
We build fire pits by hand. in fact, each one we sell has seen 4-5 hours of caring work to make sure it lasts you a lifetime.They look great & you can cook on them too.
Showing 1–12 of 26 results
30″ Elliptical Short Fire Pit

$

355.00

At S&S, you get quality made steel products that last.  Our smallest fire pit, the 30" Elliptical Short Fire Pit is perfect for a drink outside with the boys, a small BBQ, or a warm up after a dip in the lake. This 30 inch round fire pit is also great for camping.  If you're searching for your first fire pit, this is the one and when you're ready you can easily upgrade to the next size up, our

36" Elliptical Fire Pit

. Camping, tailgating, or backyard shenanigans, this is the pit for you.

Add to cart
Showing 1–12 of 26 results
Can you think of anything better than relaxing around the warm glow of a fire with a good group of friends over coffee or a glass of wine – and retelling the stories that always put a smile on your face?
We can't, but we could possibly be a little biased.  🙂
Plus, your friends are going to be jealous of this fire pit, so there is that too.
Buy one of our pits, grab a nice stack of firewood, sit back and relax while enjoying the crackling sound and nostalgic smell of a real wood fire.
We offer a variety of sizes and creative styles of fire pits like no other and no matter which one you pick you're sure to be the talk of the neighborhood.
How Our Fire Pit Measures Up
Our handmade fire pits are constructed in Historic Hapeville, Georgia (5 minutes from the Atlanta airport) and luckily right next door to a craft beer brewing company.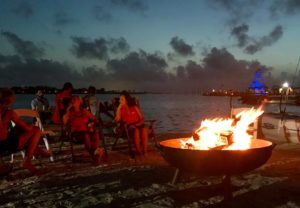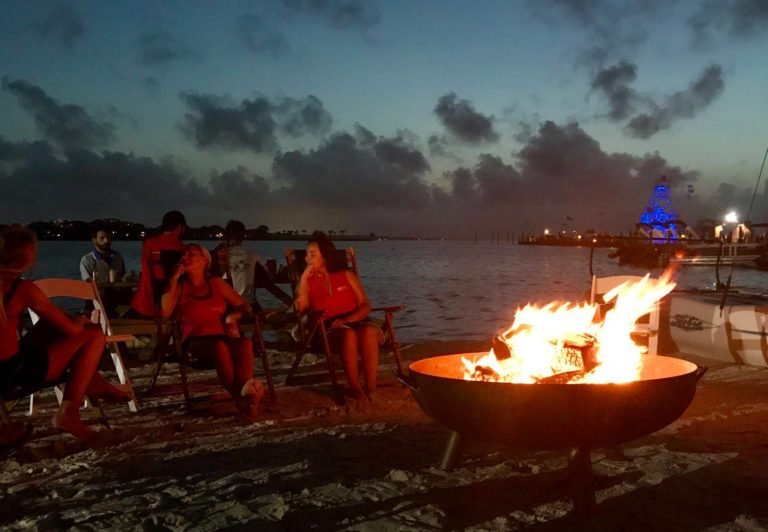 Our fire pits are durable and guaranteed for life. They are made using thick gauge American Made Steel as well as American Hands. They are tough and will stand the test of time. The fire pit you're about to purchase will truly be "The Last Fire Pit You Will Ever Buy!™"
Our products are nothing like the flimsy, thin gauge rust-ridden junk bought from "big box" stores (you know who we're talking about).
The fire pits we design and build by hand not only look great and become conversation pieces but are durable enough to pass onto your kids. (You might need to update that will)
See how we make them below:
Accessories For Your Fire Pit
What fire pit would be complete without accessories? Yes, here at S&S we also handcraft a full line of accessories for your fire pit and outdoor living experience.
We've got cooking grates, snuffer lids, marshmallow forks, firewood racks, ash shovels, hooks, bottle openers and an overall variety of just really cool stuff. It is all handmade by real people, right here in the heart of the south.
Snuffer Lids
S&S Fire Pits handcrafts round fire pit snuffer lids to ensure you don't burn the house down once everyone passes out and goes off to bed. The snuffers cover the entire pit suffocating the fire completely (yes you can re-light unburned wood) and acting as a tabletop once cooled down. We offer snuffers to fit each size of fire pits we sell.
Cooking Grates
The cooking grates we offer are also constructed of heavy gauge steel, have handles on either side for easy placement and locking pins, so you won't knock them off. Before arriving at your home, each grate is pre-seasoned and arrives ready for use. The grates are perfect for cooking steak, chicken, fish, ribs, burgers, sausage, Oysters or whatever else you plan on serving up to family and friends.
Firewood Racks
We construct rugged, handmade firewood racks to keep your wood off the ground so it does not rot and it's be a perfect match for your fire pit. Options include small or large with a variety of bases at the bottom.
Tools
We offer an interesting variety of tools. Fire pokers, marshmallow forks, ash shovels, and log tongs. These products are handcrafted, useful, and durable enough to withstand the outdoors.
The S&S Fire Pits Story
Here at S&S, we pride ourselves on creating solid steel products that will last you and your family a lifetime.
Our fire pits are guaranteed for life and only get better-looking with age, unlike you or me.
Take the time to look through our products and order one today, but don't forget to consult your better half as well so you pick out the exact pit you both want.
No one likes being in the doghouse, even if it is near your brand-new fire pit.
We accept all major credits cards or checks and we also offer six months interest-free financing from PayPal. You can order online now and select shipping or local pickup.