Description
PLEASE VISIT OUR CONTACT PAGE FOR OUR CURRENT LEAD TIMES ON ALL ORDERS!
Actual Dimensions
141 lbs
42″ x 42″ x 19″ (approximate finished height)
12″ deep bowl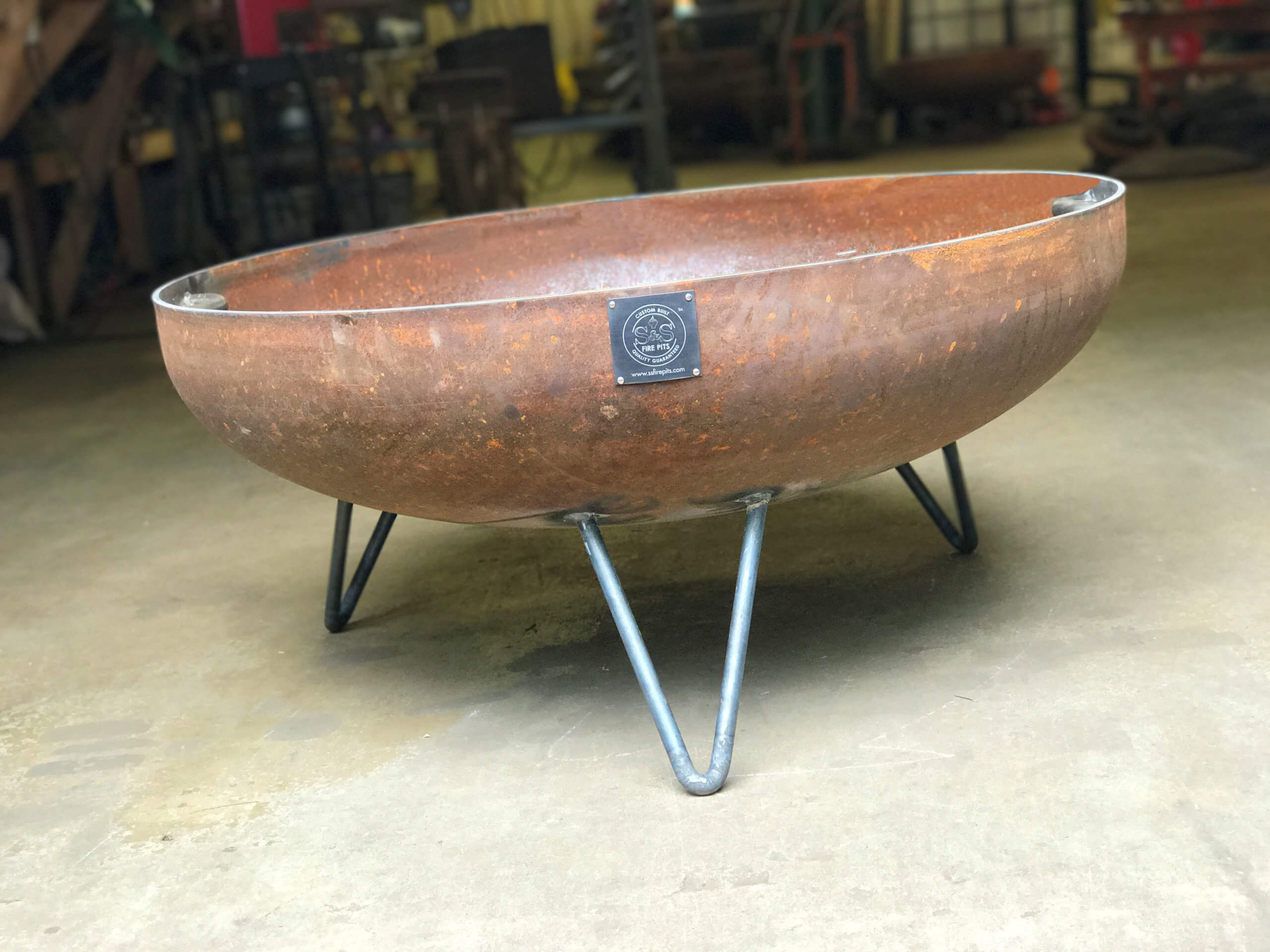 Fire Pits ship on a 40lb pallet – We Generally ship out within 3-5 business days!
Check out the welds on these triangular legs because they tell you that this 42-inch modern fire pit is designed to outlast the 21st century. S & S Fire Pits was inspired by our customers to build this mid-century delight.
It boasts hidden handles, a half-inch drainage hole and a tripod stance. Enjoy the 46-inch fire poker that comes with the bowl too. Cool evenings will give way to warm times and laughter among loved ones.
Take this fire pit to the game or out on a camping trip. It's wide enough to warm a group of 20+ people, but it's intimate enough to inspire one-on-one talks with best friends and relatives. With this S & S Fire Pits purchase, you receive more than just a metal creation. It's a family heirloom to pass down through the generations. Our metalwork passion is yours to enjoy as the sun goes down.