Adding a fire pit to your yard or patio, whether you buy one that is pre-made or use supplies to build your own, creates an exquisite and cozy focal point for your outdoor living space. Fire pits come in a variety of sizes and types, and they bring style and functionality to your property. They are great for outdoor entertainment or a romantic evening at home at any time of year. However, if you want your fireplace to last and build these memories year after year, proper maintenance is essential for keeping your backyard centerpiece looking and working well throughout the seasons. Read on for our advice on how to keep your fire pit in top working condition.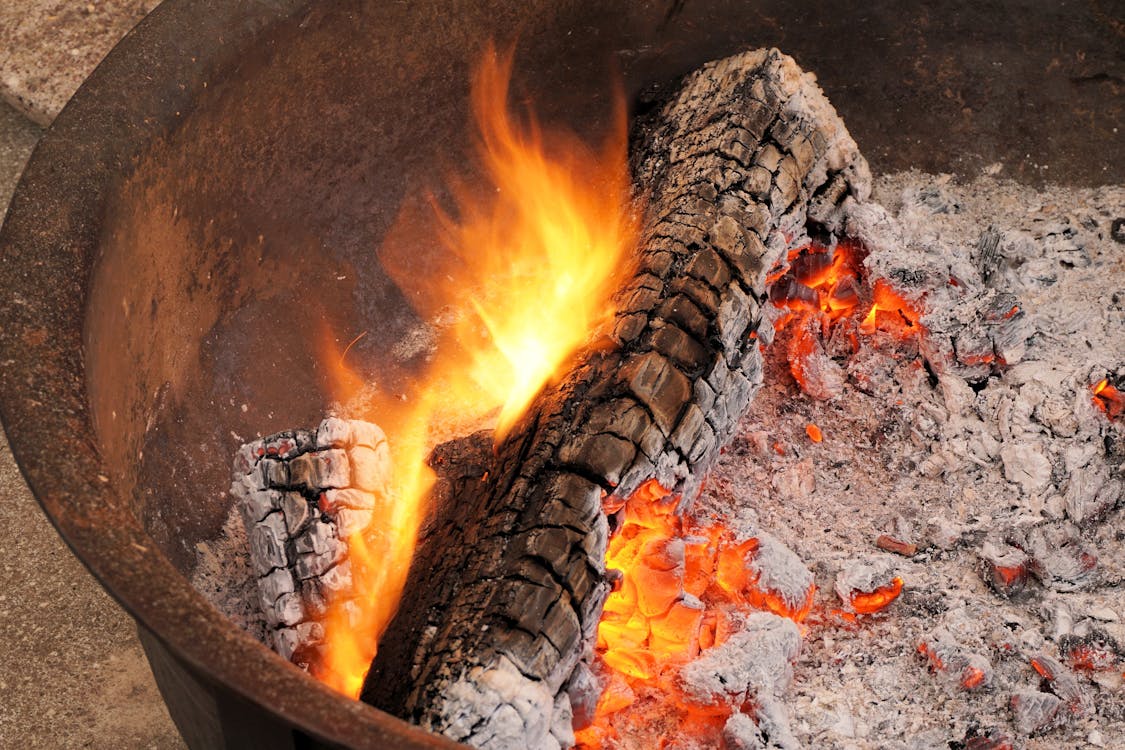 Location 
The location of your fire pit has a big impact on how easy it is to maintain. To avoid smoke concerns or scattered ash, we suggest choosing a location with some wind protection. For safety, any nearby trees with potential overhang over the pit should be trimmed back on a regular basis. Any yard debris should be confined to a minimum distance of 10 feet away from the circle around the pit. 
Avoid Cracking 
Cracks in your fire pit can result from stress, which can be caused by a hot fire raging in cold weather. To prevent the possibility of cracking, footers should be extended to the frostline or built on a reinforced concrete base when building masonry fire pits in cold climates. Cracking is a common problem. Even if some cracks are only cosmetically significant, they should all be examined. Severe cracks should be repaired before continuing to use the product. 
What to Burn 
Be mindful of what your put into your fire pit. Burning garbage or pressure-treated wood in a wood burning pit can release hazardous pollutants that are unsafe to breathe and can damage pit surfaces. It is best to use split, dry wood. Green wood also should not be burned. To start your fire, we recommend using broken pallets or yard-picked leaves and sticks as kindling. It is not advised to use accelerants because they can be harmful and can discolor or ruin the fire pit. 
Extinguishing the Flames 
Flames should be allowed to burn out naturally wherever possible. Although water should be maintained on hand in case of an emergency, pouring water on an active fire can induce fast temperature fluctuations, which might cause the vessel to break or otherwise be damaged. 
Removing Ashes 
Because ashes are acidic, it is critical to remove them from the pit on a regular basis to avoid long-term damage to the fire pit. You should have a metal ash container available nearby to collect ashes the next day after the pit is utilized. Because embers can smolder for a long time after a fire has died out, care should be taken when clearing them, and they should be doused with water once they have been removed. Spent ashes should be gathered in a metal bucket with a lid and disposed of appropriately once the bucket is full. 
Cleaning: Masonry Fire Pits 
If residue builds up over time, stone fire pits can be cleaned by scrubbing the interior with a solution of one part muriatic acid to nine parts water. After cleaning, rinse thoroughly with water and let air dry for 48 to 72 hours before using. 
Cleaning: Metal Fire Pits 
Metal fire pits, like cast iron fire pits, are prone to corrosion. Scrubbing with a sharp wire brush and wiping away the residue is an easy approach to remove surface rust. Protective coatings, such as oil and silicone, are available to help prevent rust, but it is crucial to know which ones are right for your metal. Before applying any surface treatments, check the manufacturer's instructions. 
Cleaning: Gas Fire Pits 
Gas fire pits, which are powered by natural gas or propane, are a wonderful choice for existing patios because of their ease of use, safety, and low-maintenance requirements. They create less heat than wood burning pits, but they have instant starts and do not produce messy ashes to clean. Keep the burners clean for efficient gas flow and check the fuel lines on a regular basis to keep your gas fire pit in good working order. 
Before cleaning the fire pit, turn off the gas valve or turn off the gas line. Clean the burner pan of any refuse, rocks, and leaves. Check for bugs and make sure the drains and vents are not clogged. Do not use water to put out the fire since the abrupt change in temperature in the fire pit can cause breaking and deterioration of the metal. Wait for the pit to cool down fully, then cover it. 
Cleaning: Wood-Burning Fire Pits 
Wood-burning pits create that campfire smell and feel, but they leave messy ashes behind, so it is important to keep up with cleaning these after use. Sweep up any ashes and debris using a brush. Because ashes are acidic, it is critical to remove them from the pit on a regular basis to avoid long-term damage to the fire pit. 
Allow flames to die down naturally while not in use. Putting out a fire with water might result in rapid temperature swings, which can cause the pit to crack or otherwise be damaged. Split, dry wood is preferred for burning, as trash or pressure-treated wood release pollutants that are detrimental to the environment and can damage pit surfaces, making them harder to clean and maintain over time. 
Using a Cover 
Whether it is a simple vinyl cover or something more ornate, keeping your fire pit protected from the elements is a simple way to extend the life of your backyard or patio fire pit and to preserve it in good working order. Make sure it is completely cool before covering. 
Using Screens 
Although it is fair to say that using a screen can occasionally distract from the beauty of an open flame when gathering around the pit on a cool evening, many prefabricated pits come with flat or domed screens to prevent embers from spreading and to reduce char and clutter. If your pit does not come with one, consider purchasing or making one to add to your outdoor fire pit for easy cleanup and added safety. 
Surfaces for Cooking 
If you plan to cook outdoors with your fire pit, make sure to clean the grates and other cooking surfaces as soon as possible after you finish. Grease, fluids, and food residue can accumulate inside the fire pit, producing stains and hastening the deterioration process. 
Tools for Fire Pit Care 
Having the correct tools on hand can help you maintain the appearance and functionality of your fire pit. You can get a simple fireplace tool set to use with your fire pit at the hardware store. You will need an ash scoop, a long poker, and tongs to move the logs about so they burn evenly. 
Pit Storage 
Permanent pit installations can usually withstand year-round weather conditions with little maintenance, but if your pit is portable, storing it under a covered space or in a garage or shed when not in use can save you the time and effort of cleaning off-season buildup of dirt and debris before sharpening those marshmallow sticks for the season.